If you're renovating your bathroom, one of the most important decisions you'll make is choosing the right floor tile. Hexagon-shaped tiles are a popular option that can add a unique and stylish touch to your bathroom.
In this article, we'll share 5 bathroom shower floor tile ideas using hexagon tiles that will inspire you and help you create a beautiful and functional bathroom.
Classic white hexagon tiles
These tiles have a timeless look that will never go out of style. White hexagon tiles can give your bathroom a clean and fresh look, and they're perfect for creating a minimalist or modern bathroom.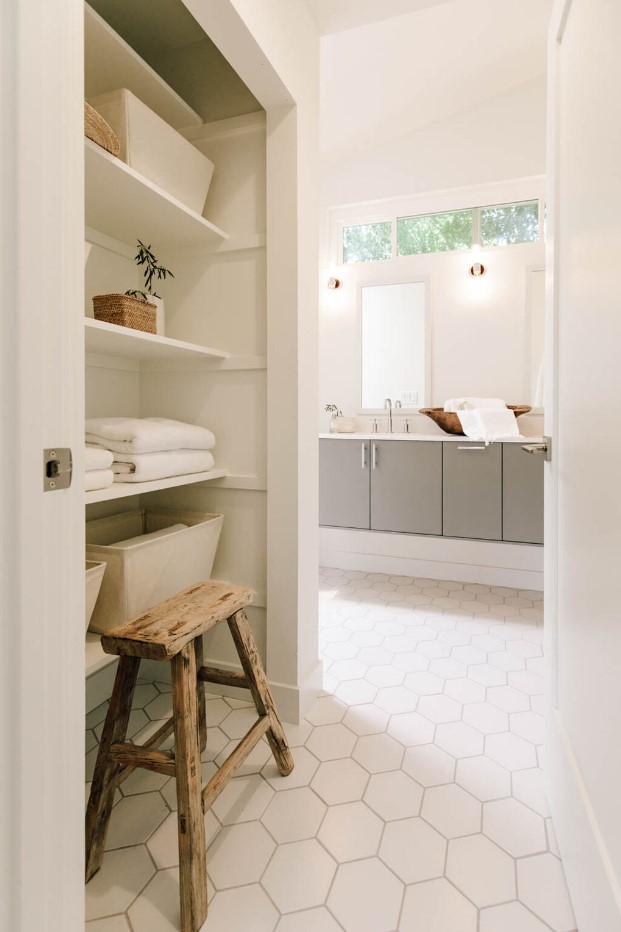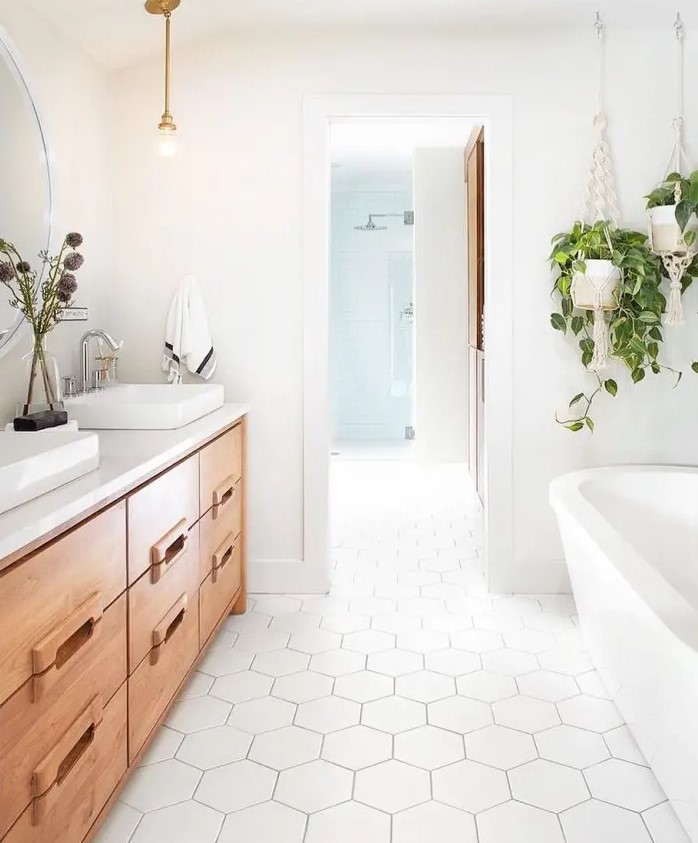 Black and white hexagon tiles
If you want to add some drama and contrast to your bathroom, black and white hexagon tiles are a great option.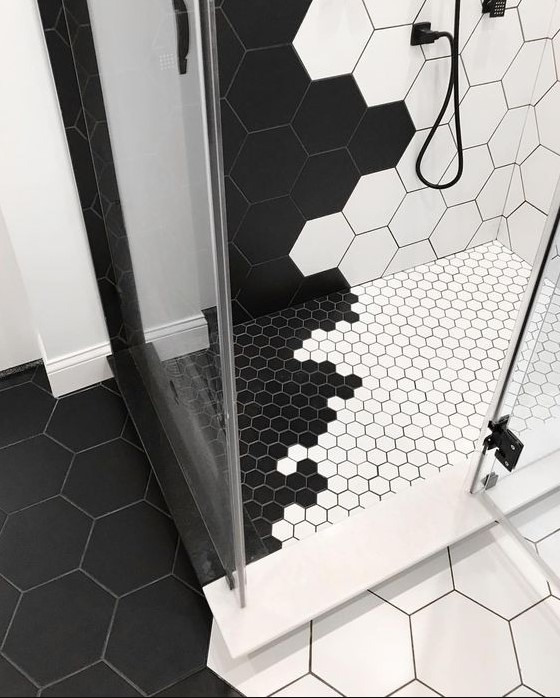 You can create a classic look with a checkerboard pattern, or mix and match different sizes and shades of hexagon tiles to create a unique and eye-catching design.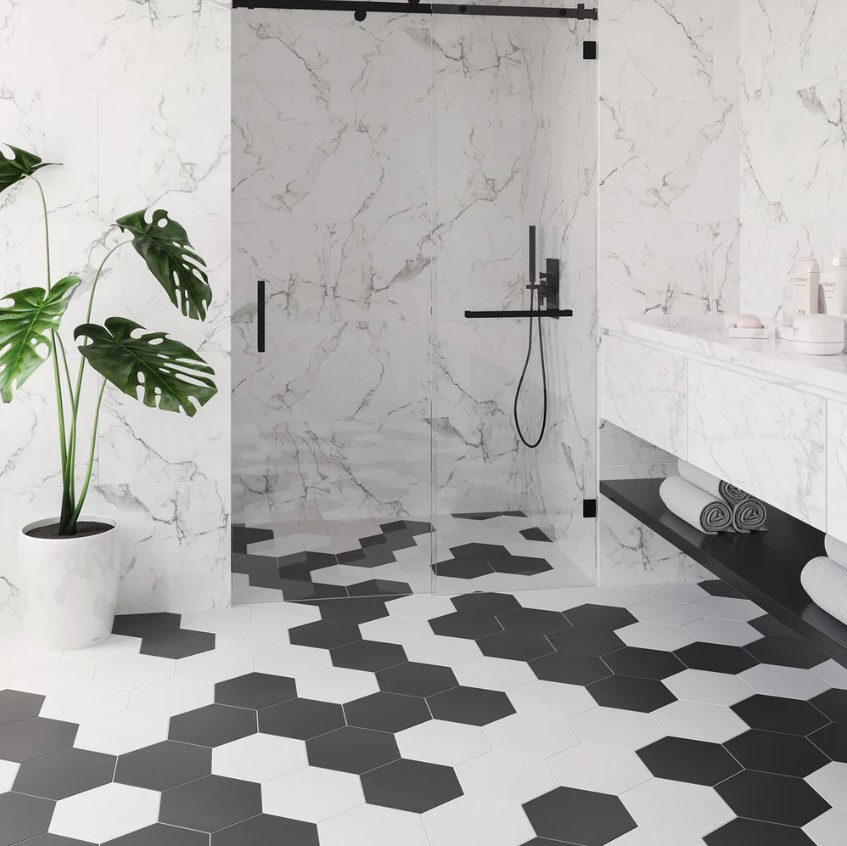 Mosaic hexagon tiles
Mosaic hexagon tiles can add texture and visual interest to your bathroom.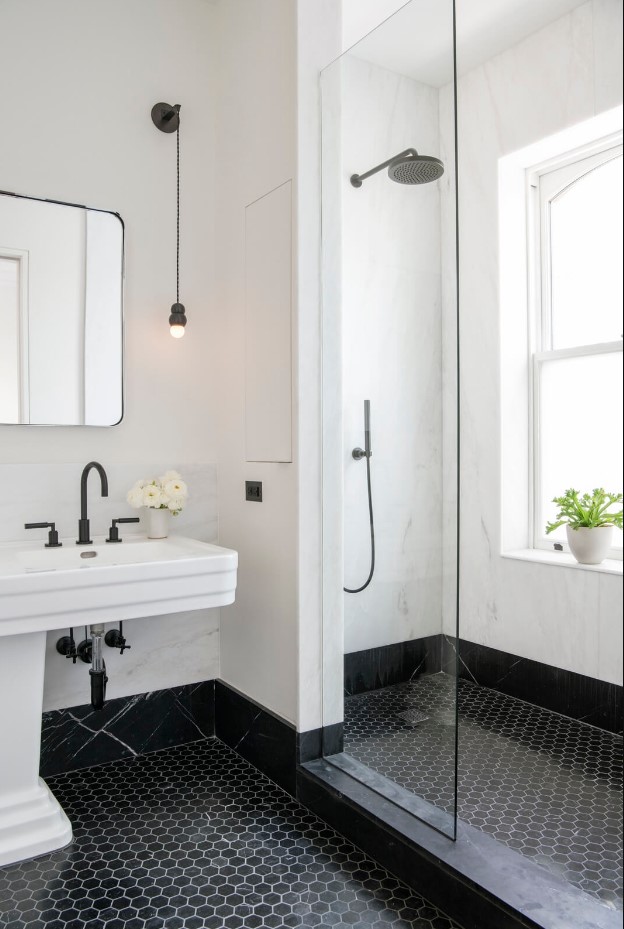 You can create a mosaic pattern using hexagon tiles in different colors and shades, or mix and match hexagon tiles with other shapes and sizes to create a one-of-a-kind design.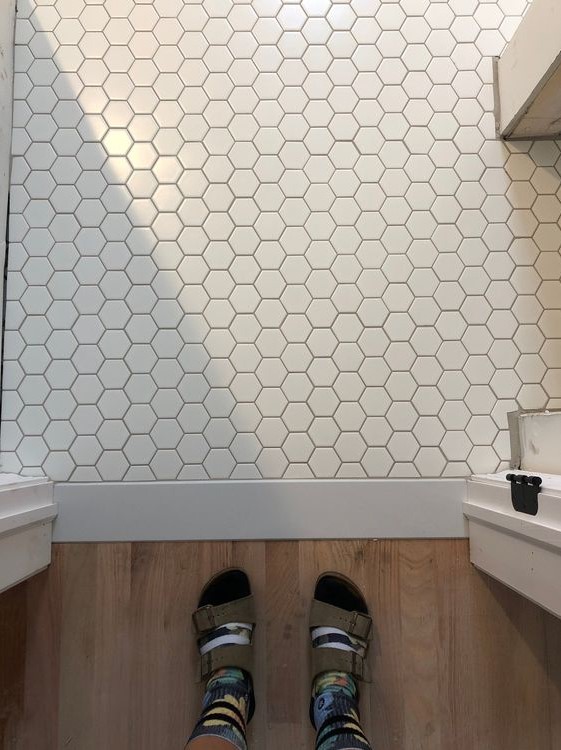 Terrazzo hexagon tile
Hexagon tile terrazzo is a stylish and versatile flooring option that combines the durability of tile with the unique look of terrazzo.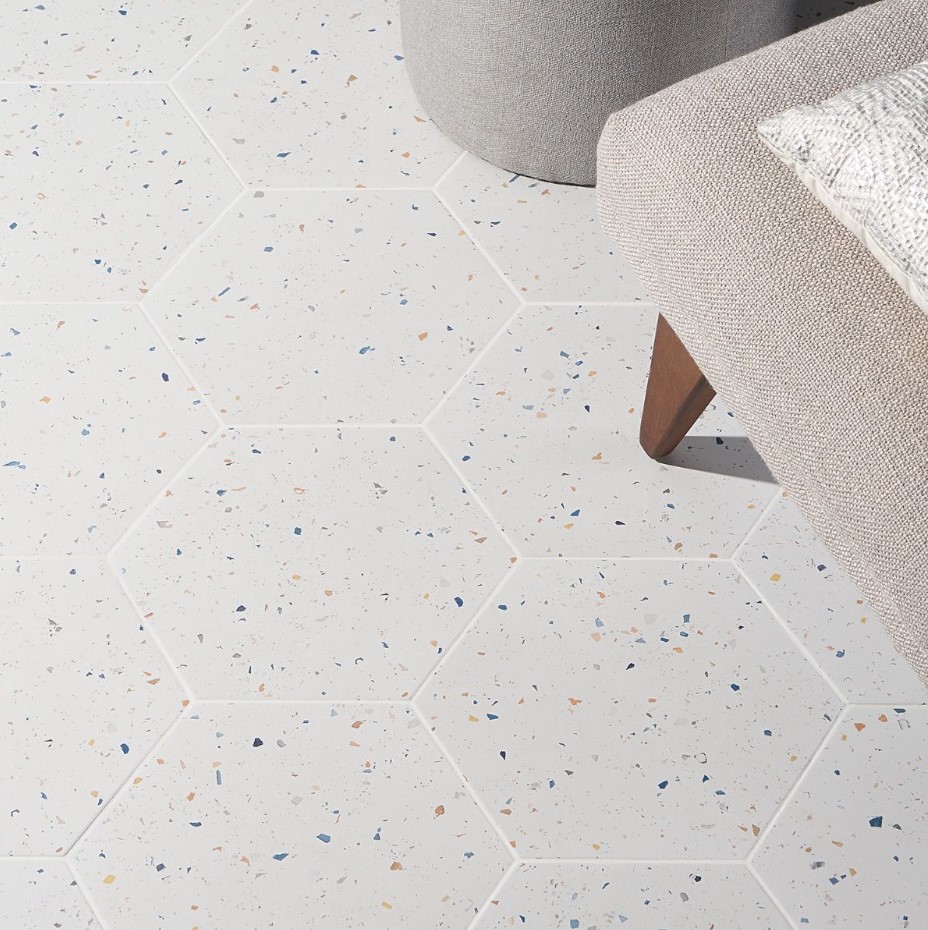 These tiles are made of a mix of cement, marble chips, and other materials, giving them a speckled and textured appearance that is both modern and timeless. Hexagon tile terrazzo comes in a variety of colors and patterns, allowing you to customize your flooring to match your personal style and home decor.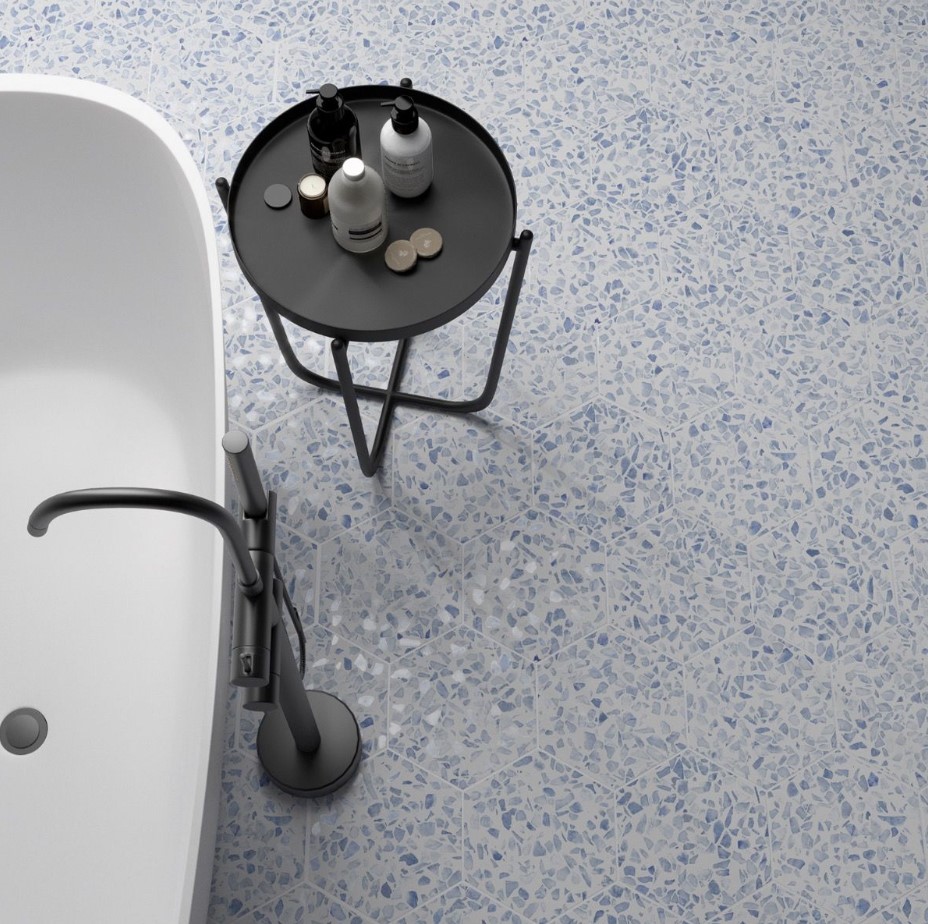 Plus, the hexagon shape adds an extra touch of visual interest to your flooring, making it perfect for creating a statement floor in your kitchen, bathroom, or other living spaces.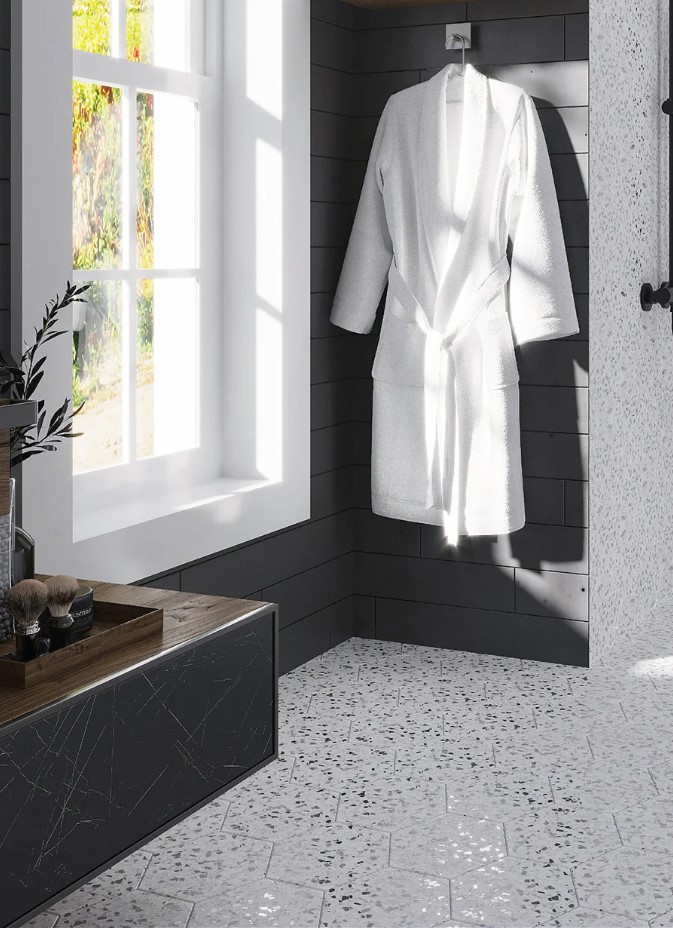 Hexagon Terracotta Tile
Hexagon terracotta tile is a beautiful and unique flooring option that adds warmth and texture to any space. These tiles are made of natural clay and are often left unglazed, giving them a rustic and earthy look.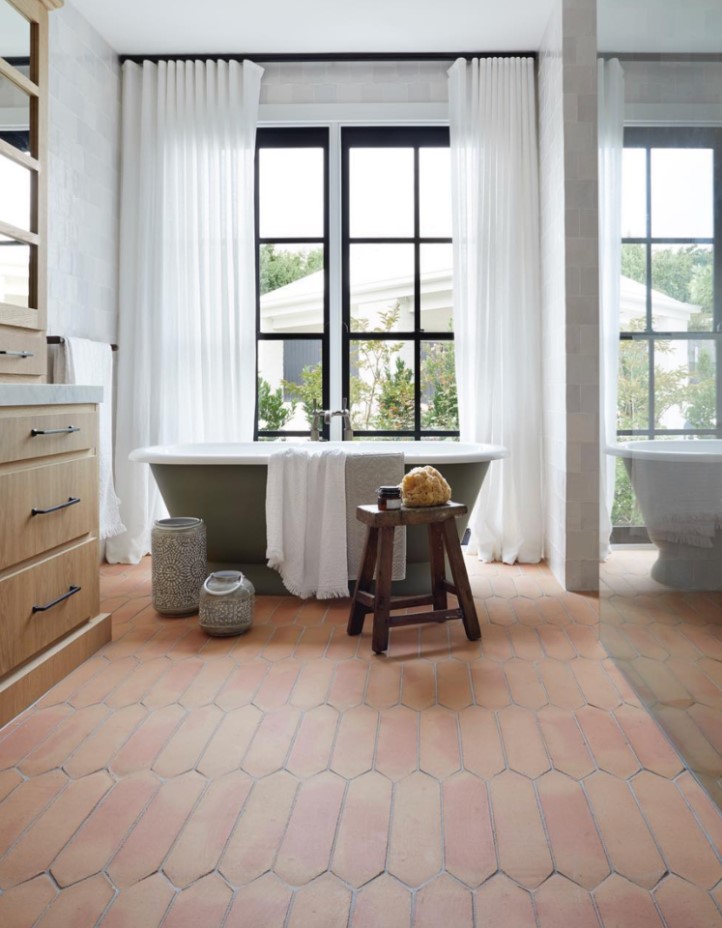 The hexagon shape adds an interesting twist to traditional square or rectangular terracotta tiles, creating a geometric and modern feel.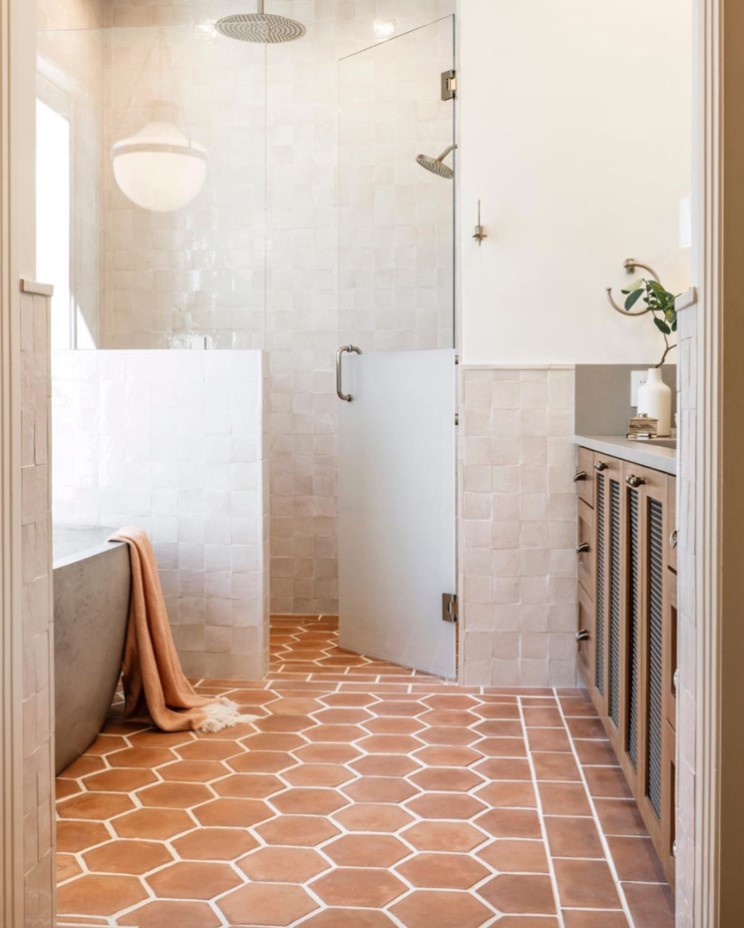 Hexagon terracotta tile is perfect for adding a touch of Mediterranean or Southwestern style to your home, and it's also durable and easy to maintain.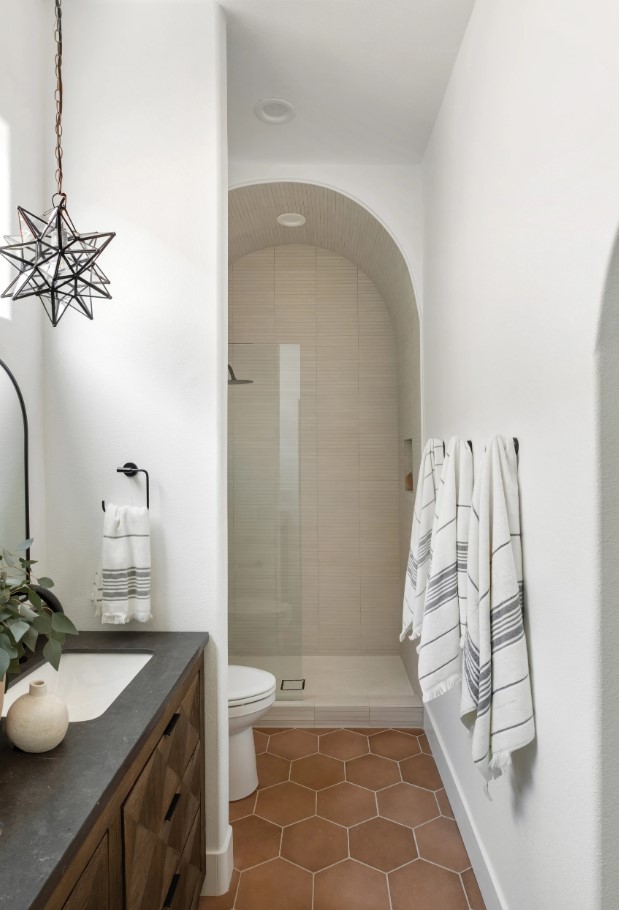 Whether you're renovating your kitchen, bathroom, or outdoor living space, hexagon terracotta tile is a great choice for creating a cozy and inviting atmosphere.
No matter which bathroom shower floor tile idea you choose, hexagon tiles can add a touch of elegance and style to your bathroom. With so many options available, you're sure to find a design that suits your personal style and creates the perfect bathroom oasis.