Hey there, bathroom dreamers! Get ready for the ultimate guide to designing your dream bathroom – the coolest, most relaxing, and stylish space in your whole house!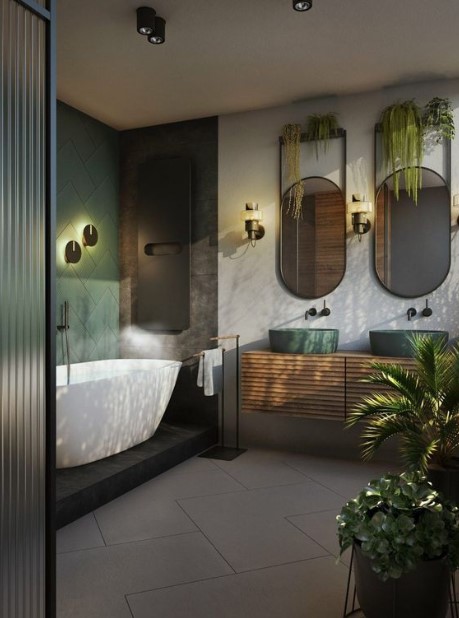 We're about to dive into a tub full of expert tips and advice that will help you create a bathroom that's both fabulous and functional. So grab your rubber duckies, and let's make this bathroom renovation an adventure to remember!
Section 1: Planning Ahead – The Pre-Bathroom Party
Before you start tearing up your bathroom, hold your horses, my friends! Planning is the name of the game. From plumbing to flooring to electrical work – you've got to think it all through!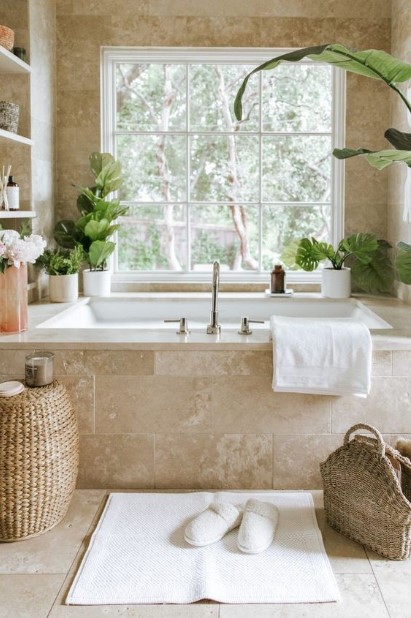 Our bathroom guru, Jeff Andrews, says this ain't no spur-of-the-moment project; it needs careful consideration! And don't forget to let that bathroom breathe with proper ventilation – we don't want it turning into a steamy sauna without the relaxing benefits!
Section 2: Visualizing the Design – Lights, Camera, Action!
Now that you've got the plans sorted, it's time to visualize the magic! With the power of technology, you can see your bathroom dreams come to life before you even touch a tile!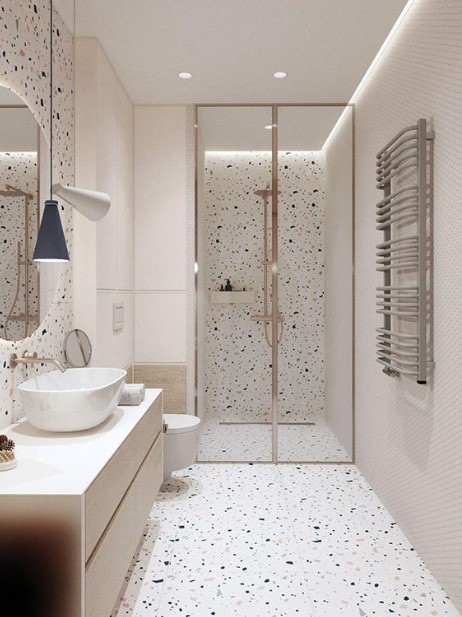 Mark Cutler suggests using digital tools and photorealistic renderings to avoid any design disasters. Trust us, spending a little on these visuals will save you from countless design dramas later on.
Section 3: Prioritizing Functionality – Beauty and Brains
Okay, let's be honest – we all want our bathrooms to look like a Pinterest board, but let's not forget about functionality! Our design master, Charmaine Wynter, says don't skimp on the practical stuff.
Think about grout, spacing, and those pesky building codes. No one wants leaks or mold ruining their bathroom paradise!
Section 4: Setting a Realistic Budget – Money Talks
Budgets, budgets, budgets – the stuff dreams are made of! Don't underestimate the cost of this bathroom extravaganza. Mark Cutler warns against cutting corners or settling for cheap stuff.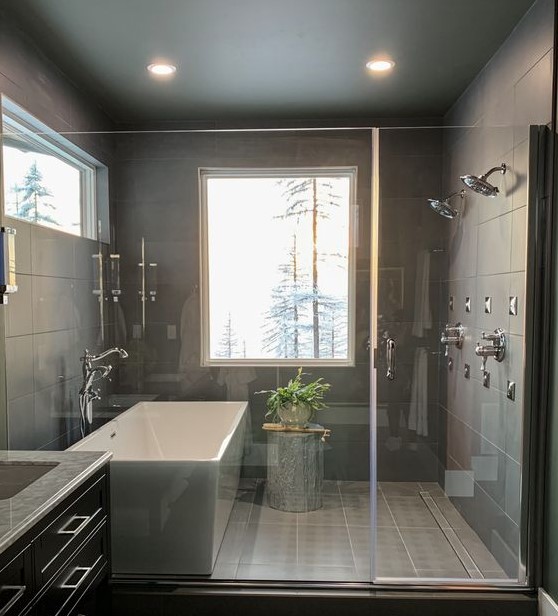 We don't want leaks or shoddy craftsmanship ruining the party! Set a realistic budget and stick to it like glue, and your dream bathroom will be worth every penny!
Section 5: Maximizing Storage – A Place for Everything
A cluttered bathroom is a big no-no. Tali Roth knows what's up – storage is the superhero of bathroom design!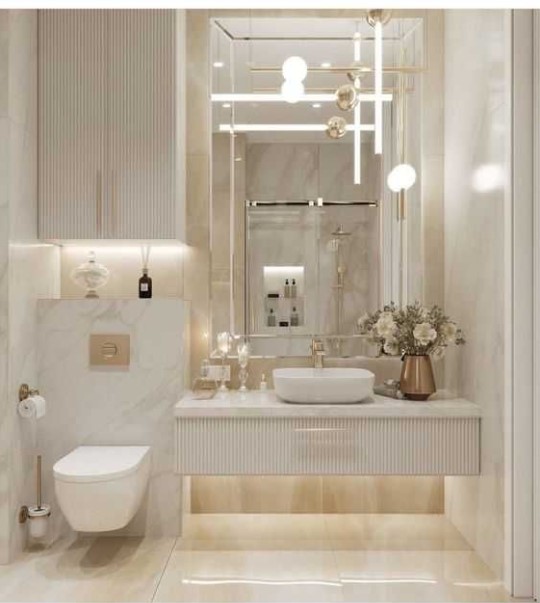 Get creative with medicine cabinets, recessed shelves, and super-sized vanities to stash all your stuff. Let's keep those countertops clear and the bathroom spa-like serene!
Section 6: Lighting for Function and Ambience – Let There Be Light!
Bright lights, dim lights – we need it all! Don't overlook the importance of good lighting in your bathroom oasis.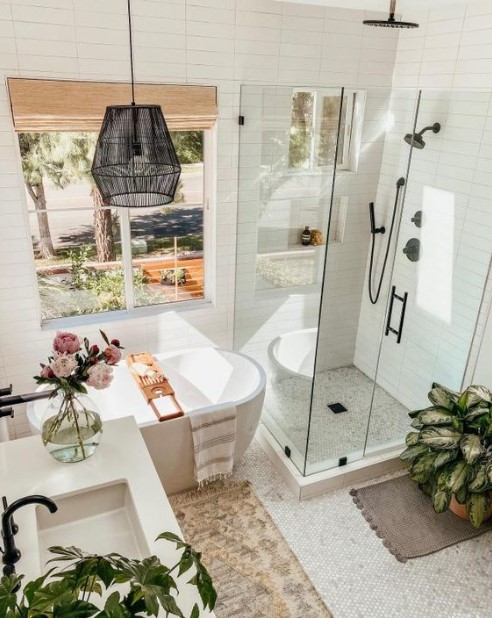 Tali Roth says multiple light sources are key to a well-lit and inviting space. And hey, let's not forget natural light – those windows and skylights are nature's best nightlights!
Section 7: Choosing the Right Finishes – Oh So Fancy!
Finishes, finishes – so many to choose from! But don't go overboard; let's keep it classy and coordinated. Flow those materials like the smoothest dance moves on the bathroom floor!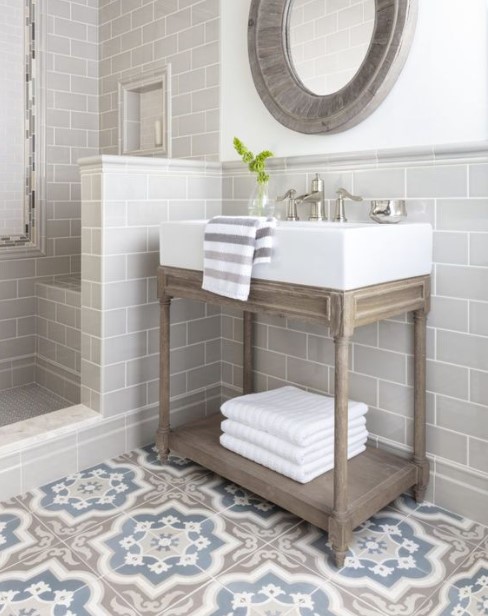 Jane Abercrombie advises getting your electrical plans ready early on, so your makeup mirror and hair appliances have the best seats in the house!
Section 8: Selecting Slip-Resistant Flooring – Safety First
You know what's not cool? Slipping and sliding in the bathroom! Let's choose flooring that's slip-resistant and bathroom-approved.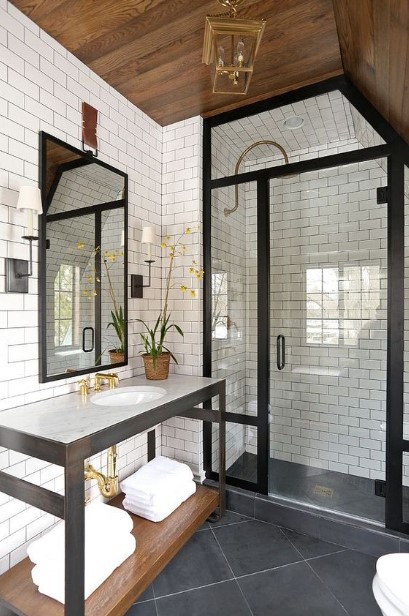 Studio Life/Style has your back with safety tips – no more accidental dance-offs in the shower!
Section 9: Adding Personal Touches – Make It Yours
It's time to make your bathroom uniquely YOU! Show off your personality and style with unexpected elements and decorative touches.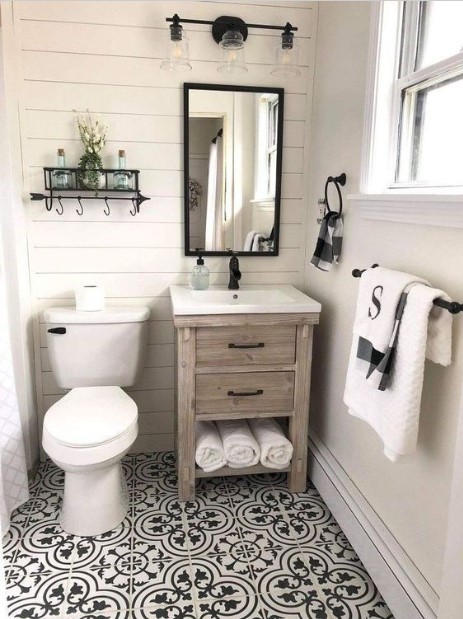 Massucco Warner Miller says jazz it up with art, fancy fixtures, or scented candles – this bathroom's all about you, baby!
Section 10: Considering Humidity and Moisture – Don't Sweat It!
Bathrooms can get steamy, but don't fret! Choose moisture-resistant materials like a pro.
Vinyl wallpaper, proper ventilation, and moisture-proof flooring are the name of the game! Let's keep those mold monsters at bay!
Last words
In the end, designing your dream bathroom is like embarking on a thrilling adventure. Take your time, plan ahead, and don't forget to have fun!
Your bathroom oasis will be a sanctuary of relaxation and rejuvenation, a place where you can soak away your worries and feel like the royalty you are!
So get those creative juices flowing, and let's turn your bathroom into the ultimate retreat. Happy designing, bathroom heroes!