Alrighty, bathroom tile enthusiasts, get ready for a wild ride through the realm of floor tile greatness! We all know the bathroom is a sanctuary – a place to pamper ourselves silly and unwind like a pro.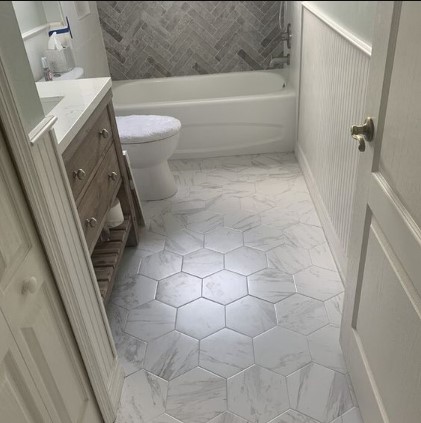 And when it comes to tiles, it's all about bringing that wow factor to your bathroom dance floor!
So let's shake things up and dive into 20 mind-blowing bathroom floor tile ideas that'll make your toes tingle with delight!
1. Hexagon Havoc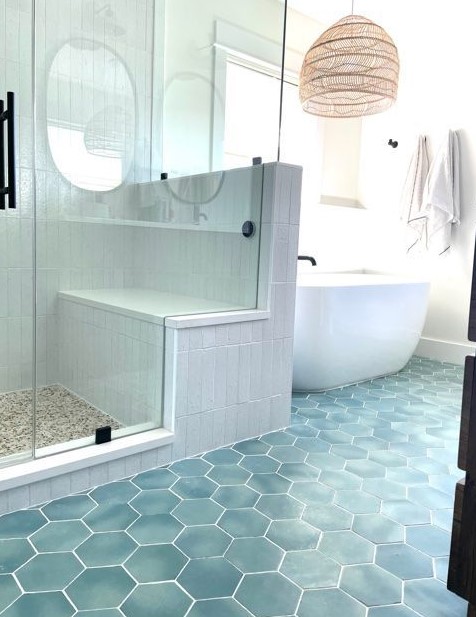 Say hello to hexagons – the shape that's been slaying the tile game for ages! These little beauties bring beauty, symmetry, and all-around mental peace to your bathroom. Plus, they come in all sizes, patterns, and colors – hexagon heaven!
2. Whiter than White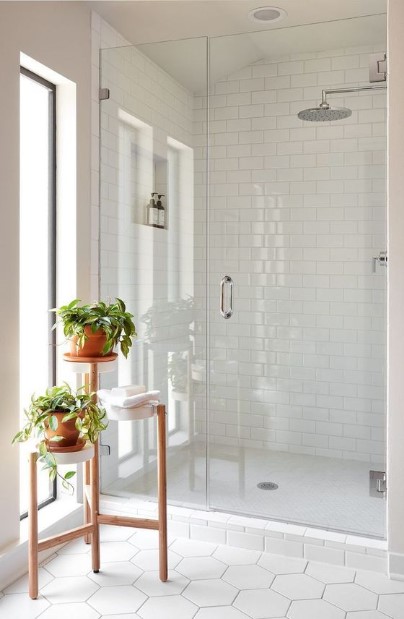 Want a clean and pure vibe? White tiles are here to save the day! Paired with simple shapes and straight lines, your bathroom will look spacious, bright, and oh-so-clean!
3. Black & White Elegance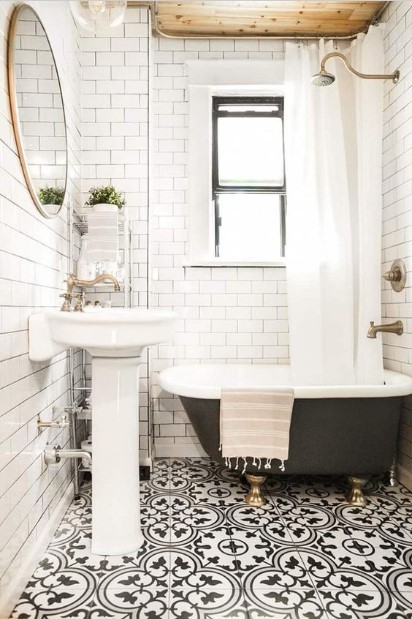 The classic combo that never goes out of style! Black and white tiles are the power duo of bathroom chicness. Let those straight black lines dance on a white canvas for a refined and classy look.
4. Bold as Black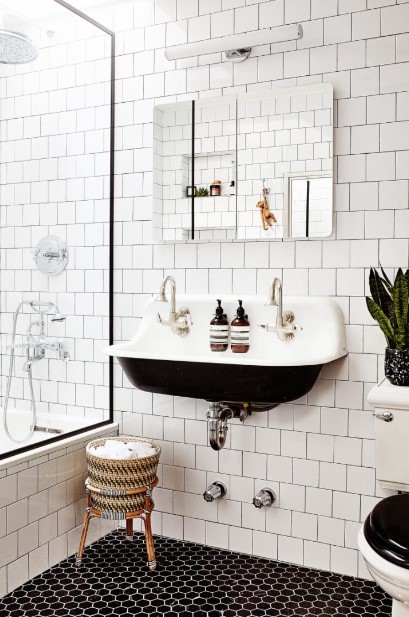 Scared of going all black? Fear not, my friends! Combine black tiles with a white wall, and you've got a winning combo that's formal and sophisticated. Black is the new black, after all!
5. Pattern Party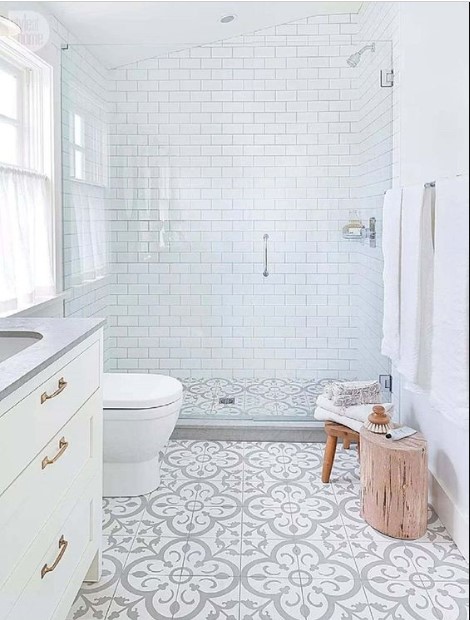 Let's get artsy with patterns! Mix and match tiles with playful patterns and colors. It's like a puzzle for your bathroom floor – let your creativity run wild!
6. Blue Bliss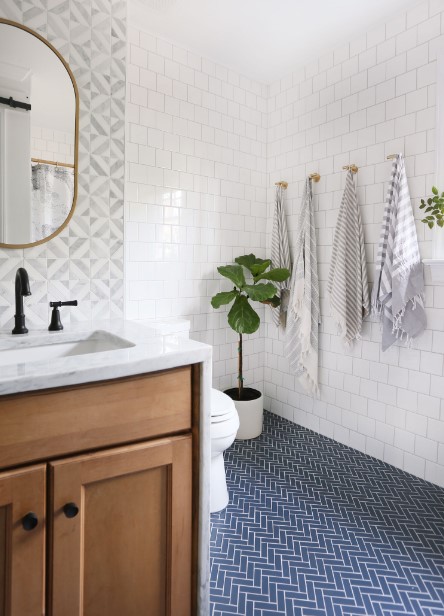 Dive into the blue palette for a classic and relaxing vibe.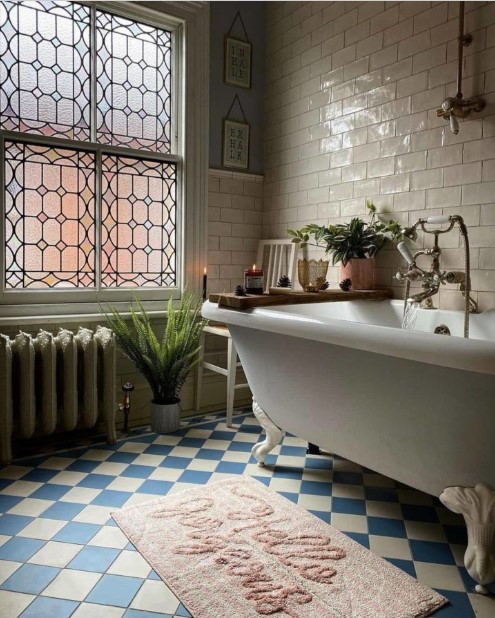 It's like having a slice of the ocean right in your bathroom – water therapy at its finest!
7. Gray Serenade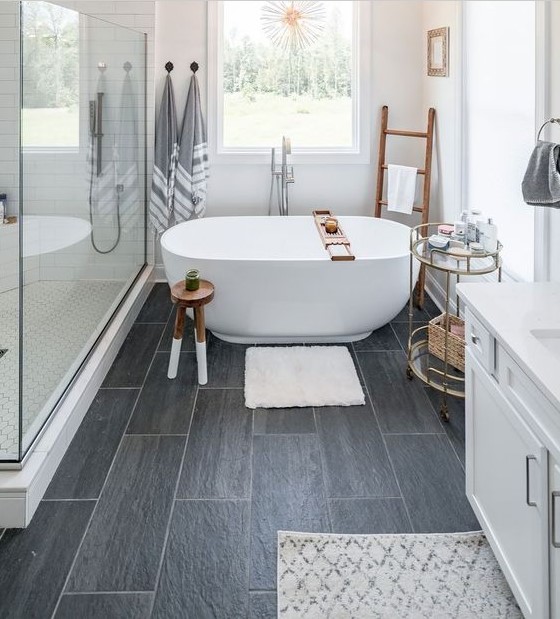 Gray is the color of calmness, baby! This neutral hue easily teams up with black or white, giving you a soothing and versatile bathroom canvas.
8. Gray meets White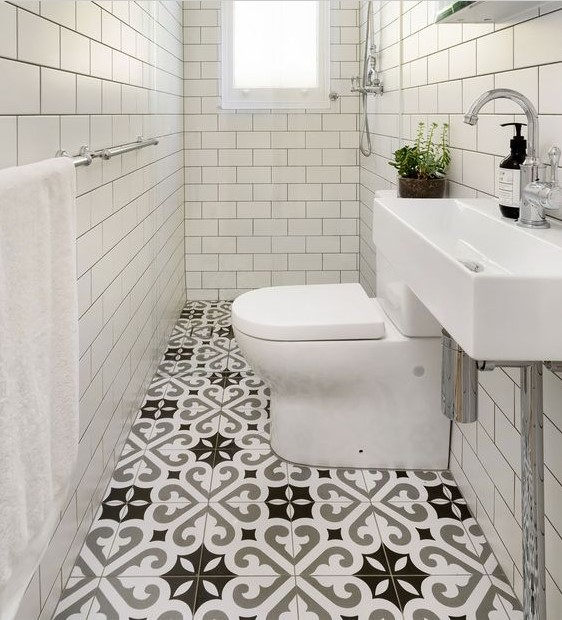 Can't decide between black and white? Why not go for the best of both worlds? Gray and white tiles are the perfect match for a subtle and elegant bathroom look!
9. Retro Vibes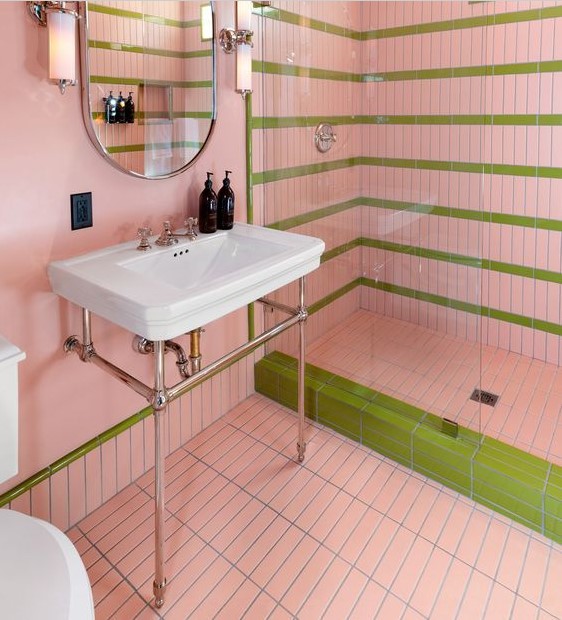 Retro is the new cool! Get groovy with retro-inspired tiles for a modern and sassy bathroom. It's like time traveling in style!
10. Stone Serenity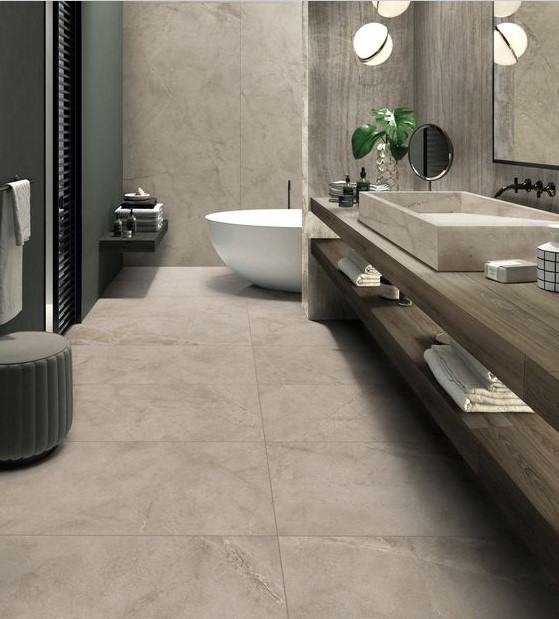 Get back to nature with natural stone tiles. They'll keep your bathroom floor rockin' for ages while maintaining that high-quality feel.
11. Tiny Geometry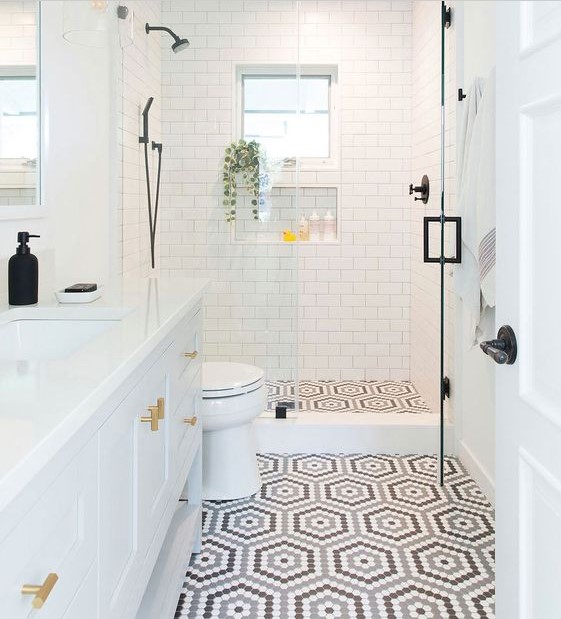 Tiny geometric tiles for a big impact! Create your personal pattern paradise with shapes and colors that calm your soul.
12. Herringbone Chic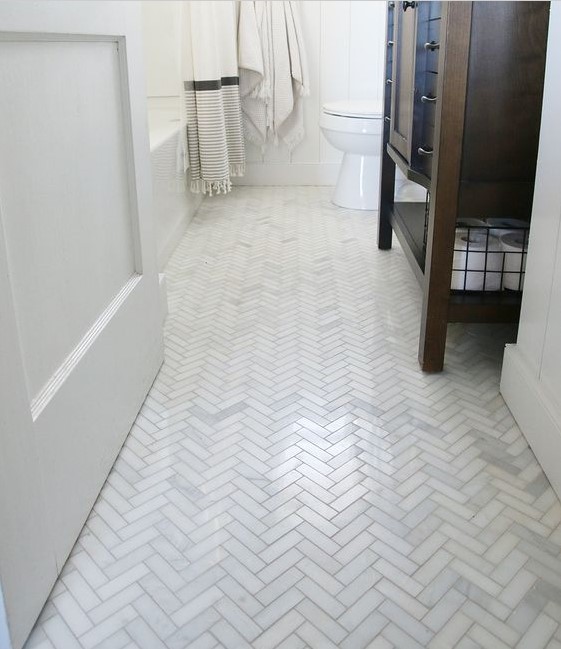 Zigzag your way to elegance with herringbone tiles! This elegant pattern adds a touch of pizzazz to classic solid color tiles.
13. Fish Scale Frenzy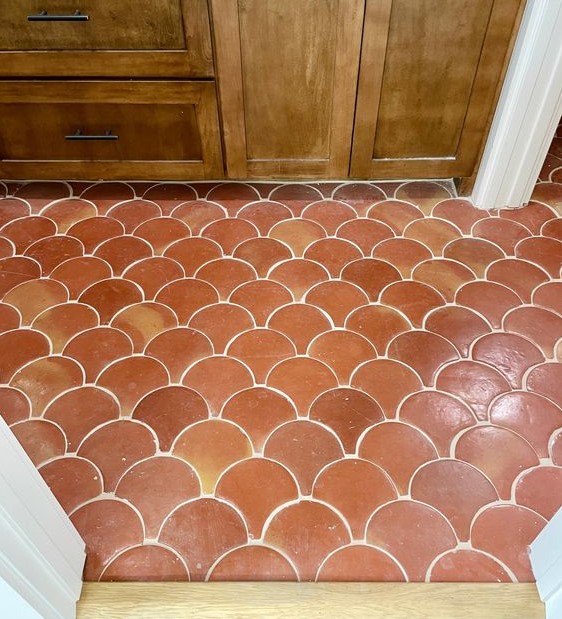 Dive into creativity with fish scale tiles!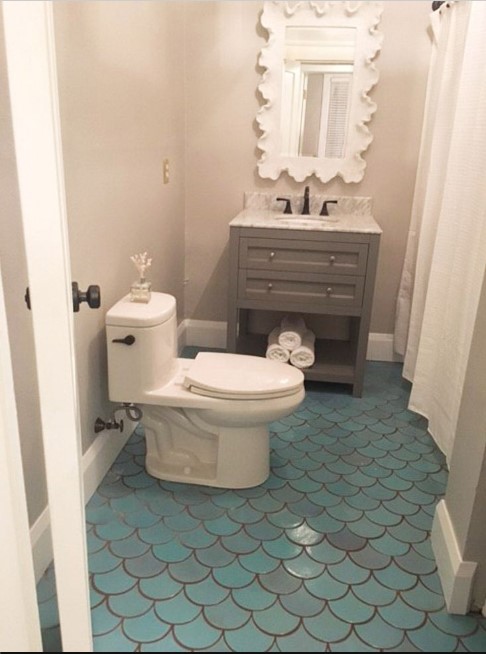 They're like little fishies swimming on your bathroom floor, adding flair and charm!
14. Checkered Charmer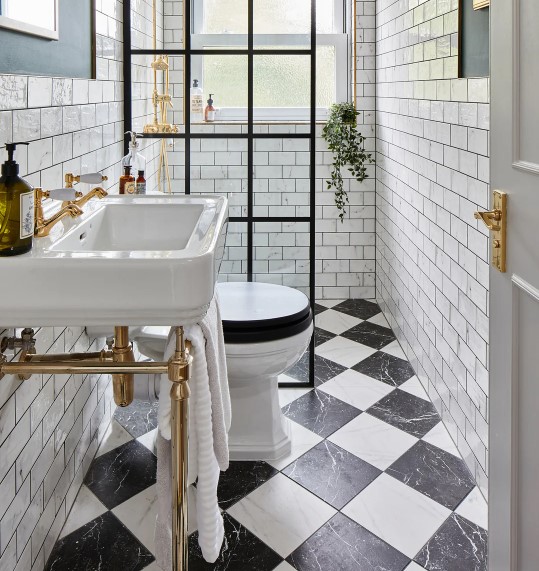 Who needs tiles when you've got wooden floors painted like a checkered board? It's a tile illusion for a playful vibe!
15. Marrakech Magic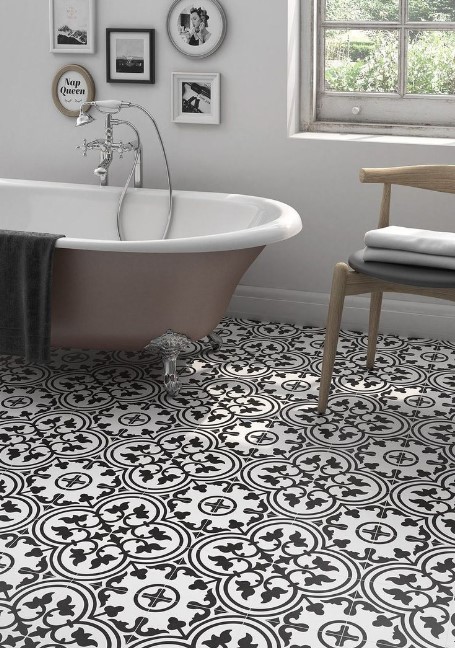 Unleash the Marrakech magic with striking and colorful tiles! Let them decorate your bathroom floor like a work of art.
16. Zellige Zen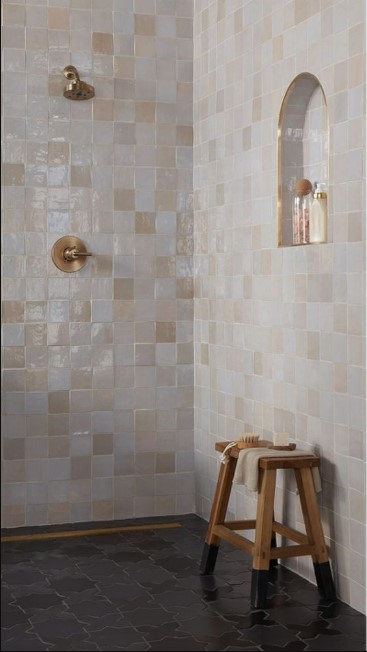 Zellige tiles are the handcrafted wonders of Moroccan inspiration! Embrace the beauty of imperfection and make your bathroom unique!
17. Cement Couture
Cement tiles – bold and striking with colorful patterns! They're like the fashion statement of your bathroom floor, without breaking the bank!
18. Faux Wood Fun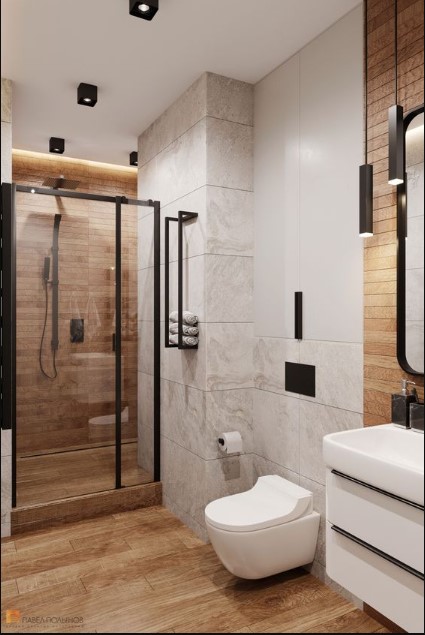 Love the look of wood but not the maintenance? Faux wood tiles are your saviors! Cheaper and equally fabulous!
19. Penny for your Tiles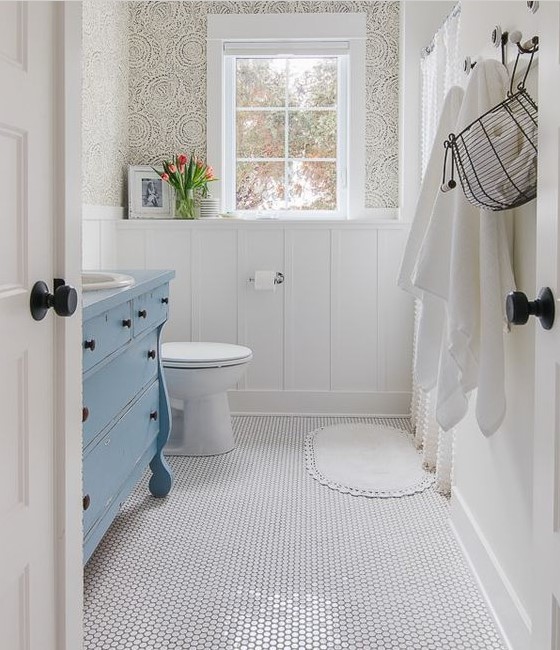 It's like having a floor full of lucky pennies! Penny-shaped tiles are versatile and can create beautiful patterns and designs.
20. Terrazzo tiles bathroom floor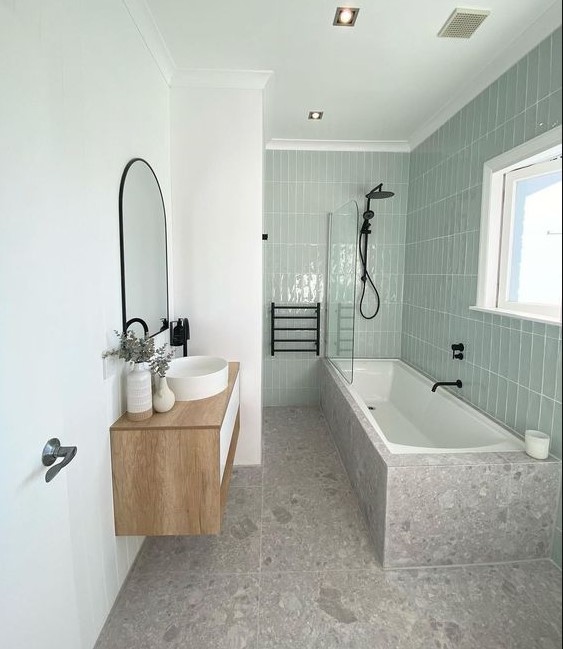 Looking for some awe-inspiring ideas for terrazzo bathrooms? Look no further! This captivating material brings a delightful mix of texture, color, and individuality to any bathroom.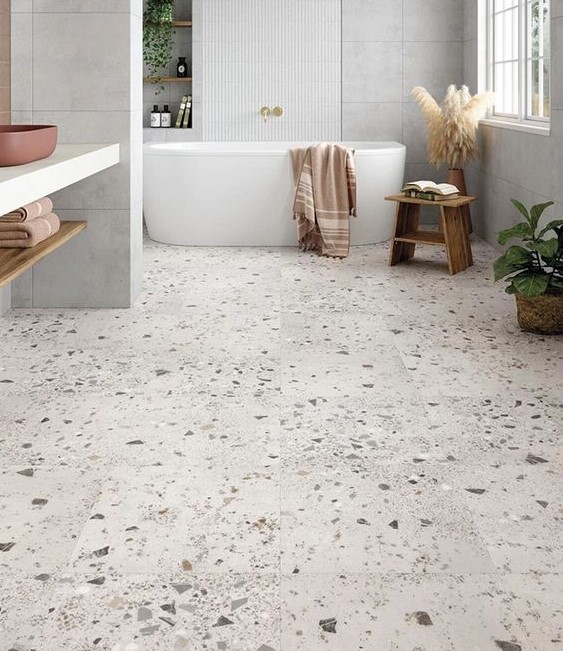 Not to mention, it's incredibly practical and durable, making it a perfect choice for your sanctuary. Just imagine the sun-kissed charm of flecked terrazzo tiles, transporting you to dreamy Italian countryside getaways.
Last words
So there you have it, bathroom tile aficionados – 20 sensational floor tile ideas that'll make your bathroom the star of the show! Whether you're into hexagons or fish scales, black and white or colorful patterns, there's a tile style waiting for you!
Let your bathroom floor be the dance floor of dreams and dive into a relaxing bath surrounded by tile bliss! Happy tiling, folks!